Spinach Nutrition and How to Cook Spinach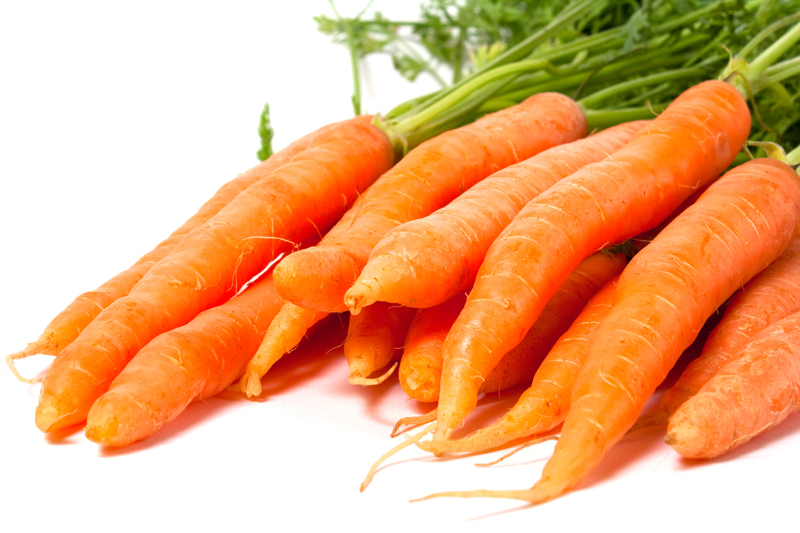 Spinach is well known as a nutrient dense, leafy green vegetable that has incredible benefits. It's been part of the European diet since the 11th century, and originally came from Persia. Spinach actually became so popular that by the 17th century, cooks prepared sweet dishes with spinach and sugar.
Spinach packs a powerful nutrition punch, and there are nearly infinite ways to include this low calorie, high impact food into your diet. If you're not a fan of cooked greens, don't worry – the very best way to eat spinach is raw. Just remember to wash and dry the leaves as you would with any leafy lettuce or veggie.
Spinach Vitamins and Nutrients
Spinach is super nutrient-packed and is an excellent source of the following nutrients:
chlorophyll
Vitamin A
Vitamin B
Vitamin C
Vitamin E
Vitamin K
Beta carotene
Folate
Iodine
Magnesium
Phosphorus
Potassium
Manganese
Calcium
Iron
Amino acids
Spinach is considered an excellent source of protein for vegans andvegetarians, and the iron content make spinach a good meat alternative when trying to cut animal product consumption.
Spinach Calories
Calories? What calories? One cup of raw spinach contains about 7 calories.
Where to Find Spinach
Spinach can be found grown locally or at your supermarket with the prepackaged veggies or "salad-in-a-bag" shelves. There are mature and baby spinach options, with baby spinach being the softer, less fibrous version.
Kids love the bright green color of the leaves. If you're serving it raw, it's a good idea to cut mature spinach into smaller strips to make eating easier.
Serving and Cooking Spinach
Many people use spinach as a powerful alternative to lettuce - it's punchy green flavor and crispy texture make it a favorite in dips and salads. Catherine de'Medici, was so fond of spinach in the 1500's that the French Queen ordered it to be served with nearly every meal. So any time you see eggs served "a la Florentine" you can look forward to a bed of sautéed spinach in her honor.
Boiling Spinach
Cut apart mature stalks and leaves, wash thoroughly (if the spinach hasn't been pre-washed) and boil briskly for 8 minutes. You can pinch the leaves to see if they're cooked completely. Drain and place in cold water. Grab the leaves by the handful and squeeze out the water. Serve immediately, or store in the fridge for serving later the same day.
Protein Packed Spinach Salad
If you're counting calories, add a small portion of steamed salmon, pumpkin seeds and cherry tomatoes to your spinach. Top with a balsamic vinaigrette and you'll have a low-calorie, delicious and nutritious meal.
Spinach Bread
I haven't tried this recipe for spinach bread myself, but according to Susan Sommers, it's delicious. Mix up a dozen eggs and a fully cut package of spinach with salt and pepper – spoon into a bread pan, and bake until your "loaf" is completely solid. This bread alternative can be cut into slices, frozen or served immediately. Talk about a low calorie alternative!
Spinach is one super-food you should try today. These dark green leaves can make a real difference in your waistline and your health.
Be sure to sign up for my free
Natural Health Newsletter
.
Click here for the
Site Map
.
Articles you might also enjoy:
Most Nutritious Vegetables List (A to Z)
Broccoli Calories, Nutrients & Health Benefits
Eating Healthy Fruits and Vegetables - 5 a Day
Natural Antioxidant Benefits of Anti-Aging Foods
To subscribe to the Natural Health Newsletter, just enter your email address in the subscribe box at the bottom of this page.
© Copyright by Moss Greene. All Rights Reserved.
Note: The information contained on this website is not intended to be prescriptive. Any attempt to diagnose or treat an illness should come under the direction of a physician who is familiar with nutritional therapy.

Related Articles
Editor's Picks Articles
Top Ten Articles
Previous Features
Site Map





Content copyright © 2019 by Moss Greene. All rights reserved.
This content was written by Moss Greene. If you wish to use this content in any manner, you need written permission. Contact Moss Greene for details.